"I often think, what if you were to begin life over again, knowing what you're doing! If one life, which has been already lived, were only a rough sketch so to speak, and the second were the final copy! Then, I think, every one of us would try before anything else not to repeat himself, anyway he would create a different setting for his life; would have a house like this with plenty of light and masses of flowers. . . . I have a wife and two little girls, my wife is in delicate health and so on and so on, but if I were to begin life over again I would not marry. . . . No, no!"
Vershinin inThe Three Sisters by ANTON CHEKHOV
Synopsis
If you could go back in time to experience your past and could re-choose your actions while keeping all the memories of your life intact, what should you choose, and where would you make those choices? Does making different choices allow you to have a different version of life? Hannes Kürmann, Professor of Behavioural Science is given the ability to re-visit and reconsider his life choices. Using Kürmann's biography written based on his life he already lived, the director leads him to some of the past events he experienced, and gets him to make choices again. What will happen when Kürmann tackles his past on stage in an attempt to essentially "draft" the second version of his biography?
Overview
The protagonist Kürmann keeps making the same choices and mistakes, despite the freedom to relive his life on stage. But within the comical nature of such mistakes, and within his will to tackle the same situations again and again every time his director scolds him, there appears the true reason why he refuses to change. The reason he himself is not aware of.
In this work, Frisch analyzes and points out the nature of human identities as well as human relationships. What he discusses in this work includes small individual problems as well as the topic of social and political human existence bound by invisible authorities. It appears as though the play is showing us what people were like during the COVID-19 pandemic, when we were all bound by invisible, social and political terror as well as the authorites in the field of public health.
For this project, shelf asked Koki Matsuu who specializes in Max Frisch to translate the first Japanese translation of this work. Mr. Matsuu has received the 8th Yuji Odashima Translated Play Award for his German translation of 20000 Seiten originally written by Lukas Bärfuss.
About Max Frisch (1911-1991)
Swiss playwright, novelist and prose writer. Born in Zurich, Frisch published his first play in 1945, right before the end of WWII, and drew attention from the public because of his sharp criticism of post-war Switzerland and Europe. In addition to Biografie : Ein Spiel (1967/1984), Frisch published various plays including: Biedermann und die Brandstifter (1958) which criticized the civic society of Germany and the rest of Europe that ultimately allowed the rise of Nazi's, and Andorra (1961) which attributed Antisemitism to the idolization of the Jews imposed by others. Frisch also wrote quite a few pieces of prose including: Tagebuch 1946-1949 (1950) and Tagebuch 1966-1971 (1972) composed of individual records mixed with fiction, observations of current events and theories of literature and theatre. Stiller (1954) was translated into many languages and granted him international recognition, shortly before Homo Faber (1957) was published.
Written by Max Frisch
Translated by Koki Matsuu
Directed by Yasuhito Yano
Cast
Yuko Kawabuchi, Mako Mitsuhashi, Takashi Okito, Shoichi Ayada, Yuhei Yokota
Staff
Lighting Technician:Tsuruyo Noritake
Sound Technician: Tadashi Wada
Stage Art Advisor: Kensuke Suzuki
Documentary Videographer: Akinali Nishimula, Ryohei Tomita
Promotion Art Director: Tamotsu Okuma (956D)
Box Office & Ushers: Kasuga Mai, Sachiko Kanno
Copyright Administrator: THE SAKAI AGENCY, INC., SUHRKAMP VERLAG
Produced and organized by Theatre Company shelf
Nominal support by The Embassy of Switzerland in Japan
Run as part of the Agency for Cultural Affairs' ARTS for the future! Project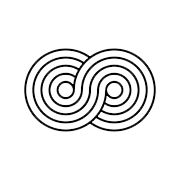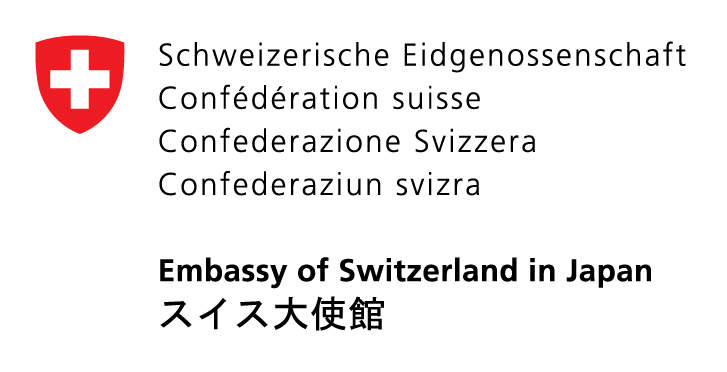 Date & Time
Saturday, December 18 - 5pm Start
Sunday, December 19 - 5pm Start
On both dates, there will be a one-hour-long panel discussion with the translator, actors and the audiences.
Run Time
Expected to run for two and a half hours (with one intermission)
Venue
THE SHARE 104 Joint gallery(Harajuku)
3-25-18 Jingu-mae, Shibuya-ku, Tokyo
Directions
6-minute walk from Tokyo Metro Chiyoda Line Meiji-Jingumae Station (Harajuku)
How to Book & Purchase Tickets
General Tickets (to see the show in person at the venue)
Adult (advance ticket) ¥3,000
Student (advance ticket) ¥2,000
Tickets are not available on the day of at the venue.
As part of our COVID-19 preventative measures, we ask that you book and purchase your tickets in advance.
Online Tickets (to see the show online after the event)
Adult ¥2,000
Student ¥1,000
After the event. online tickets will be sent to the purchasers by Wednesday, December 28. The video will be available from Wednesday, December 28, 2021 at 5pm to Monday, January 31, 2022 at 11:59pm.
How to Buy Tickets
Please read the guideline below and either 1) fill out the reservation form or 2) purchase tickets on the Peatix website.

Once you fill out the reservation form, we will send you a confirmation email with our banking information so you can deposit your payment to complete your booking process.
Reservation Form
Peatix
Important Notice
Regarding the COVID-19 Preventative Measures at the Event
The link summarizes our COVID-19 preventative measures. Please be sure to check it out before coming to the venue. We thank you for your understanding and cooperation.
Please click
Please visit CONTACT to contact us.